The following is a transcription of the Eagle Bay Cemetery located in Eagle Bay, British Columbia, Canada.
Location
Latitude: 50o 55' 56.67" N.
Longitude: 119o 12' 42.87" W.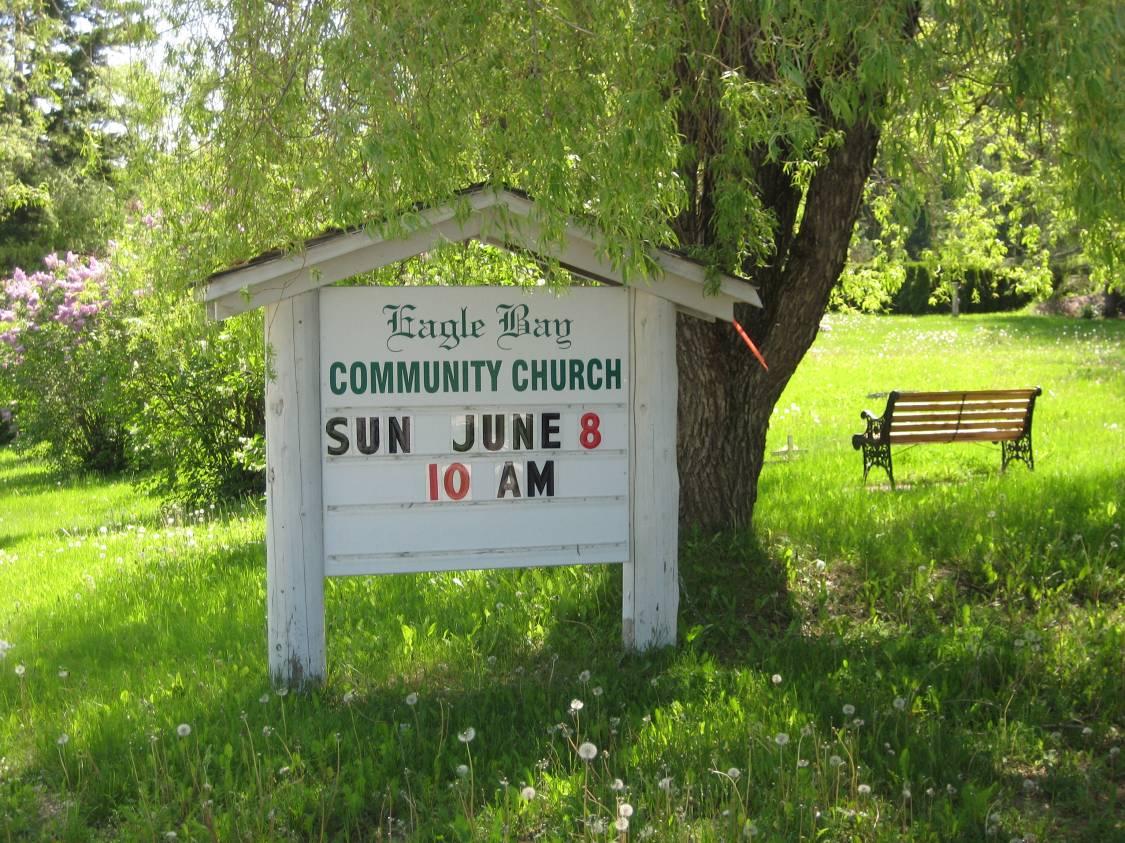 The cemetery is located on the grounds of the Eagle Bay Community Church. Maintenance of the cemetery is a responsibility of the church.
Historical Background
The community of Eagle Bay was established with the opening of a post office in 1913. The name 'Eagle Bay' is associated with a nearby water feature which in turn was named for the number of eagles in the area.
Layout
This cemetery is laid out in east-west rows. It is peaceful, well-maintained site with a fence only along its east border.
In the southeast corner of the cemetery, is a small memorial park, surrounded by pyramid cedars. Within this area it is gravelled and there are four memorial benches placed, two on either side of a central dais on which are four flat stones with the words "In Remembrance", with names. In the centre of these flat stones is a red marble, upright stone with the following engraved upon it.

Eagle Bay Community Church
1994
Memorial Garden
God Said
I Will Never Leave Thee Nor Forsake Thee
Hebrews 13:5       


The back side of the same stone says the following:

Jesus Said
I Go And Prepare A Place For You
And If I Go And Prepare A Place For You
I Will Come Again
And Receive You Unto Myself
That Where I Am,
There You Also May Be.
John 14:23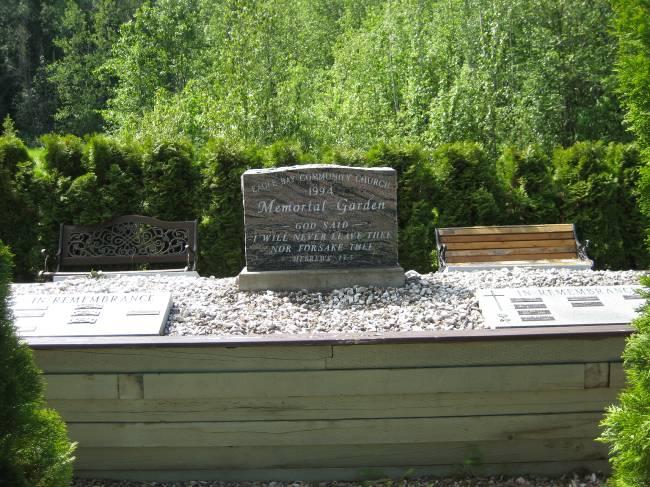 A list of the names inscribed on the Memorial Wall can be found
here » memorial_wall.pdf.
Driving Directions
From Balmoral, British Columbia (west of Salmon Arm, east of Sorrento), turn north on Balmoral Road and proceed north for 3.0 km.
Continue straight on the Eagle Bay Road for 16.5 km.
The cemetery is located at the Eagle Bay Community Church on the south side of the road.
Burials
The interments for the Eagle Bay Cemetery can be viewed as a pdf file here » interments.pdf
Additional sources of information:
Familysearch.org
Royal BC Museum - Genealogy Indexes
Salmon Arm Observer
Last updated October 2011