The following is a transcription of the Cliffside Cemetery located in Enderby, British Columbia, Canada.
Location
Latitude: 50o 33' 42.96" N.
Longitude: 119o 06' 59.38" W.
Historical Background
On April 18, 1913, the City of Enderby purchased 8.36 acres from G.L. Williams, Land Surveyor for $1,000. Three acres were cleared and the plots were mapped. The first person buried here was Andrew Glen, whose property was to the north and west of the cemetery. For many years the City purchased barrels of water for $1.00 each to water the grounds. The undeveloped southern section was cleared in 1962 and is now commonly known as the new site.
In 1991 city water was brought to the property and an ad hoc cemetery committee was formed to enhance the grounds.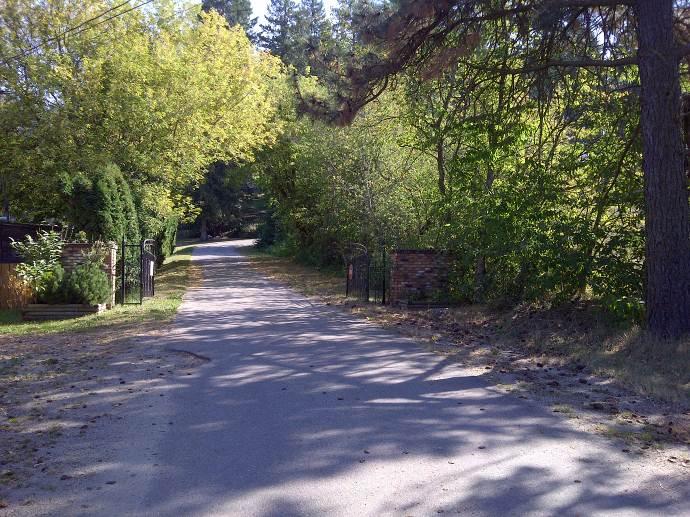 The restoration of the Cliffside Cemetery was undertaken in loving memory of family and friends buried here.
The dedication, hard work, and donations by many community members and special individuals, as well as the involvement of local service organizations and various levels of government make this project possible. The project is also sponsored by Royal Canadian Legion, Br 98.
Layout
Cliffside Cemetery is a public cemetery owned by the City of Enderby and is currently in use. The 8.36 acres are fenced with barbed wire and surrounded by farm land. The open area is mowed and well maintained while the treed area is not as well maintained.
There are approximately 1400+ graves, some are mounds while some are levelled. Some have markers, either the upright raised markers or flat markers set flush with the ground. Marker composition is slate, marble, concrete, wooden while some are plastic.
There is a separate section of cremains. This area is well maintained.
Driving Directions
From Enderby:
Turn east at intersection of Hwy 97A & Cliff Avenue.
Proceed 0.5 km after the bridge.
Turn north/west (left) at Enderby-Grindrod Road and proceed 1.71 km.
The cemetery entrance is on the right.
Burials:
For information regarding the burials in the Cliffside Cemetery please contact us at Cemetery Committee
Additional sources of information:
BC Vital Events Index
City of Enderby
Familysearch.org
Last updated March 2013