The following is a transcription of the Vernon Municipal Cemetery/Pleasant Valley Cemetery located on Pleasant Valley Road in Vernon, British Columbia, Canada.
Location
Latitude: 50o 16' 36.21" N.
Longitude: 119o 14' 58.42" W.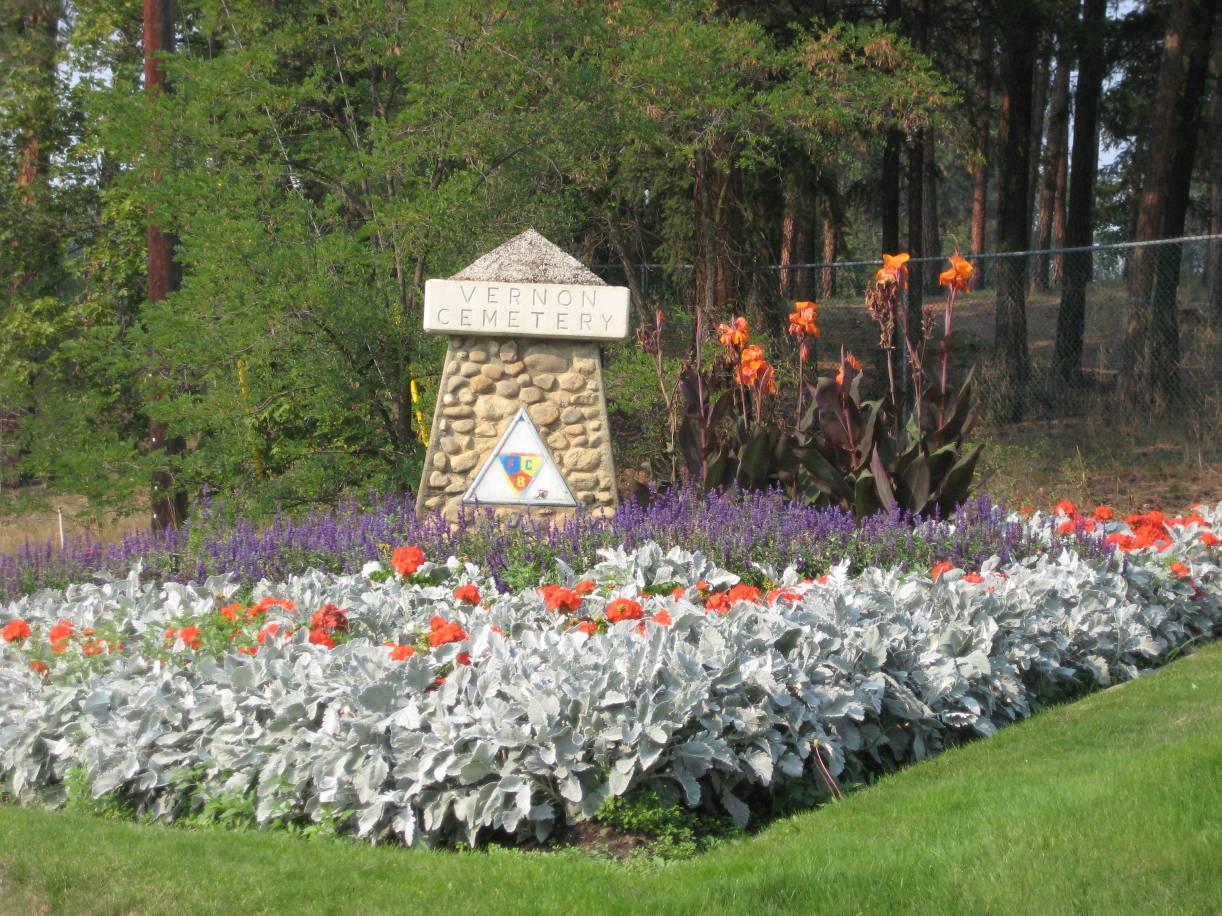 Historical Background
The Pleasant Valley Cemetery is operated and maintained by the City of Vernon. Originally, the cemetery was known as "Vernon Cemetery" or "Vernon Municipal Cemetery".
In 1901, the Vernon City Council began discussions regarding the necessity of a new cemetery in Vernon. A Vernon News article at the time states, "The necessity of a new site has long been so apparent as to require little comment. The present cemetery is very nearly filled up, and both by nature of situation, surroundings and soil is entirely unsuited for such purposes".
In March of 1902, the new cemetery site was purchased. It totalled 8 acres and was purchased from C.F. Costerton at cost of $400.
The price for single lots was $5.00 and for two or more lots the price was $4.00 per lot. There was an additional $5.00 to have a grave dug.
Layout
The cemetery is comprised of two main sections: Evergreen and Maple and further divided into blocks, rows and plots. The cemetery currently contains approximately 17,000 interments. A variety of style in markers and marker composition can be found in the cemetery.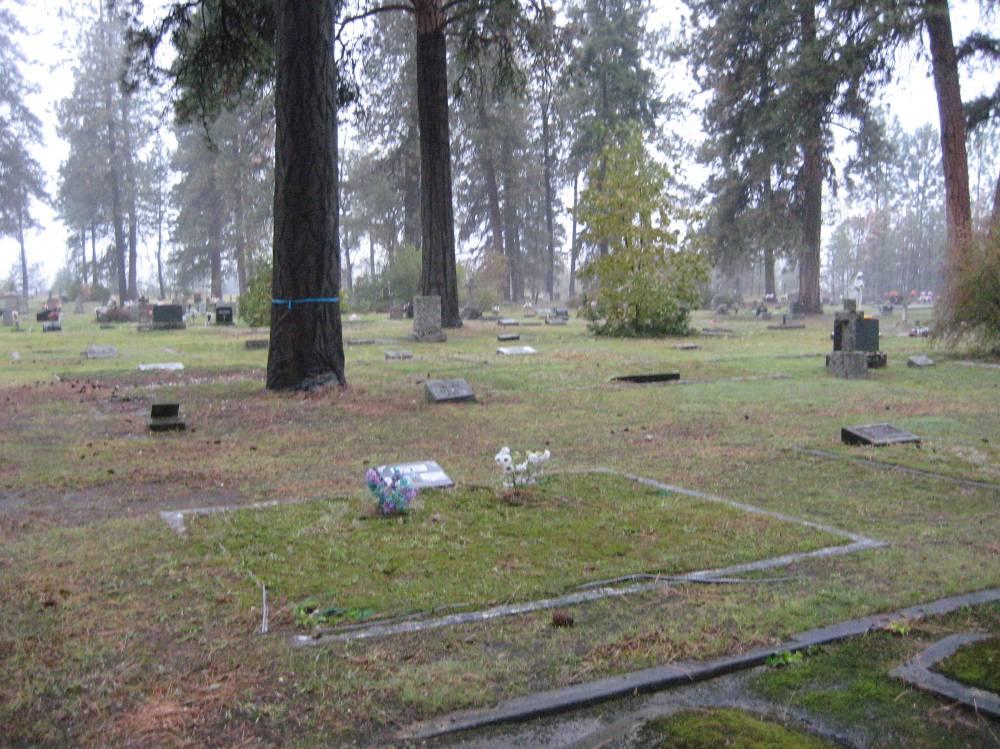 The Cemetery is relatively well maintained by the City of Vernon through contract crews. It is surrounded by a fence and vegetation. There are two entrances. The main entrance has irons gates while a separate side entrance is from the adjacent Pleasant Valley Funeral Home. The cemetery has set hours of operation with the gates locked after hours.
Driving Directions
The Pleasant Valley Cemetery is located at 4311 Pleasant Valley Road in Vernon.
From 32nd Street (Highway 97) or 27th Street turn east on 43rd Avenue and proceed to the four-way stop intersection with Pleasant Valley Road.
Turn north (left) onto Pleasant Valley Road and proceed approximately 150 meters. The main entrance to the cemetery is the first road to the right.
Interments
"The burials for the Pleasant Valley Cemetery are not available online. Please contact the Cemetery Committee with regards to any interments"
Additional sources of information:
City of Vernon Cemetery Records
BC Vital Events Index
Familysearch.org
Vernon Daily News
Vernon Morning Star
Vernon News
Last updated September 2011